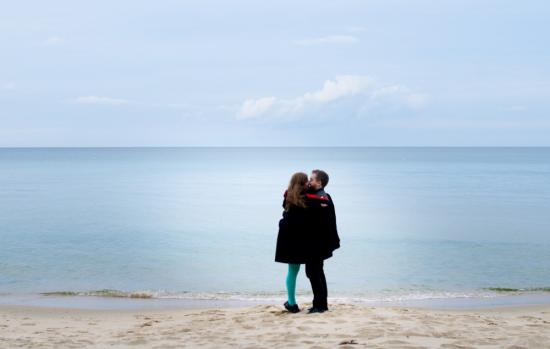 Two months ago it was summer still but only for a few more days.
Two months ago I wore a green dress and you had a vest that made you look incredibly dapper.
Two months ago we hung pocket watches around eachother's necks and told everybody that we belong together forever.
Two months ago was our wedding day and since then I've been learning to call you my husband instead of boyfriend. I practice every morning: Good morning husband, I say. And you smile and say "Good morning wifey".
We've been eachother's for almost seven years so our lives together have not changed much just because we are married but those words: Husband and wife. Man och Hustru. Make och fru. They still make me giggle.
At work when I tell a new colleague about you and refer to you as my husband it's super hard not to smile with my entire face and look like a total lunatic.
Actually, I think I fail every time. And that's more than okay.
Today we've been married for two months and I just wanted to take this moment to think about that and giggle and smile like a lunatic.


Pictures from our little honeymoon the days after the wedding. We bought a new camera, went to the beach and set the camera timer to click away.
And here's a gif to make everything even more cute: