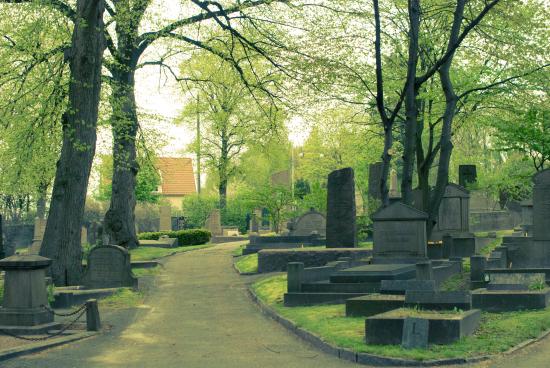 Went for an evening stroll yesterday. It was green everywhere.
This man was a telegraph officer when he lived.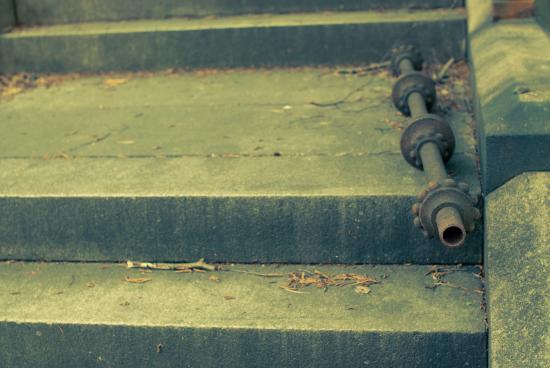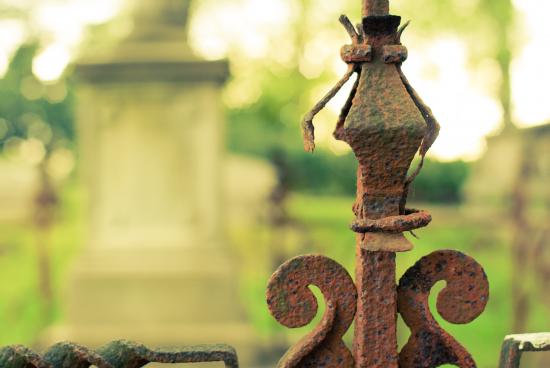 I easily get hypnotised with rust.
This door is so beautiful.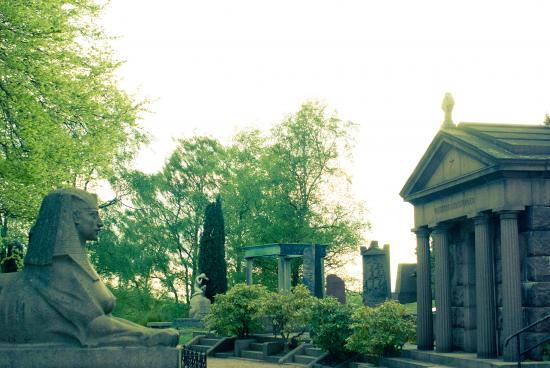 One man had a grave chamber that was the size of a castle. He had a sphinx with uneven boobs, a bunch of pillars and statues of crying naked ladies. I wonder if he deserved that.
Aaah, so green!
On our way back we found a grave that was a bit open. David dared to peek inside. There was nothing in it.
På promenaden igår kväll funderade jag lite på vad som händer med gravstenarna när gravarna inte betalats på länge och byter "hyresgäster". Slipas de ner eller hamnar de på en särskild gravstenskyrkogård? En skylt informerade oss att om man är "intresserad av en återgångsgrav" så slipas stenen om. Jag blev lite besviken. Tänk vad fantastiskt om det hade funnits en gravstenskyrkosgård för kasserade gravstenar! Det hade kunnat bli världens bästa skräckfilm ju!
Förövrigt är jag väldigt fascinerad över hur vi människor tar plats även efter att vi har dött. Vi försvinner från livet men har ändå en yta som hör till oss och vår kropp. Hur stor yta vi tar upp styrs helt och hållet av pengar, och om vi har råd att smälla upp ett överdådigt mausoleum så kanske vi har turen att få det kulturmärkt så man aldrig behöver oroa sig för att bli någons återgångsgrav.
Vi är märkliga ändå, vi levande.

On our evening stroll yesterday I was thinking about what happens with the gravestones after the relatives stop paying the rent for the grave. Are they sanded down or are they sent to a gravestone cemetary? A sign informed us that it's possible to buy a "recycled grave" where the stones are sanded down. I was kind of dissapointed. How awesome wouldn't it be with a gravestone cemetary for all discarded gravestones! It would make the best scary movie ever!
Besides, I am really fascinated with the fact that we people take up space even after we are dead. We've left our life but still keep a spot to call our own. The size of that spot is completely decided by wealth. And if you have the money to build a extravagant mausoleum you might even get a landmark status so you'll never have to worry about being someones recycled grave.
We are a strange bunch, us living.